Here's how to enter previous funding rounds, option pools and share issuances on your cap table
You will need to create Historical Rounds to model the funding round / team equity issuance events that have happened since incorporation. If you are looking to issue equity ahead of the funding round please see this guide on how to give equity to your co-founders and team.
Adding Historical Rounds:
Go to Shares, then Cap Table
You can find the information already filled in on your cap table with the "Shareholding" or "Event" view
From Shareholding or Event, click on the 3 dots on the right of your screen
Then click on Add Historical Round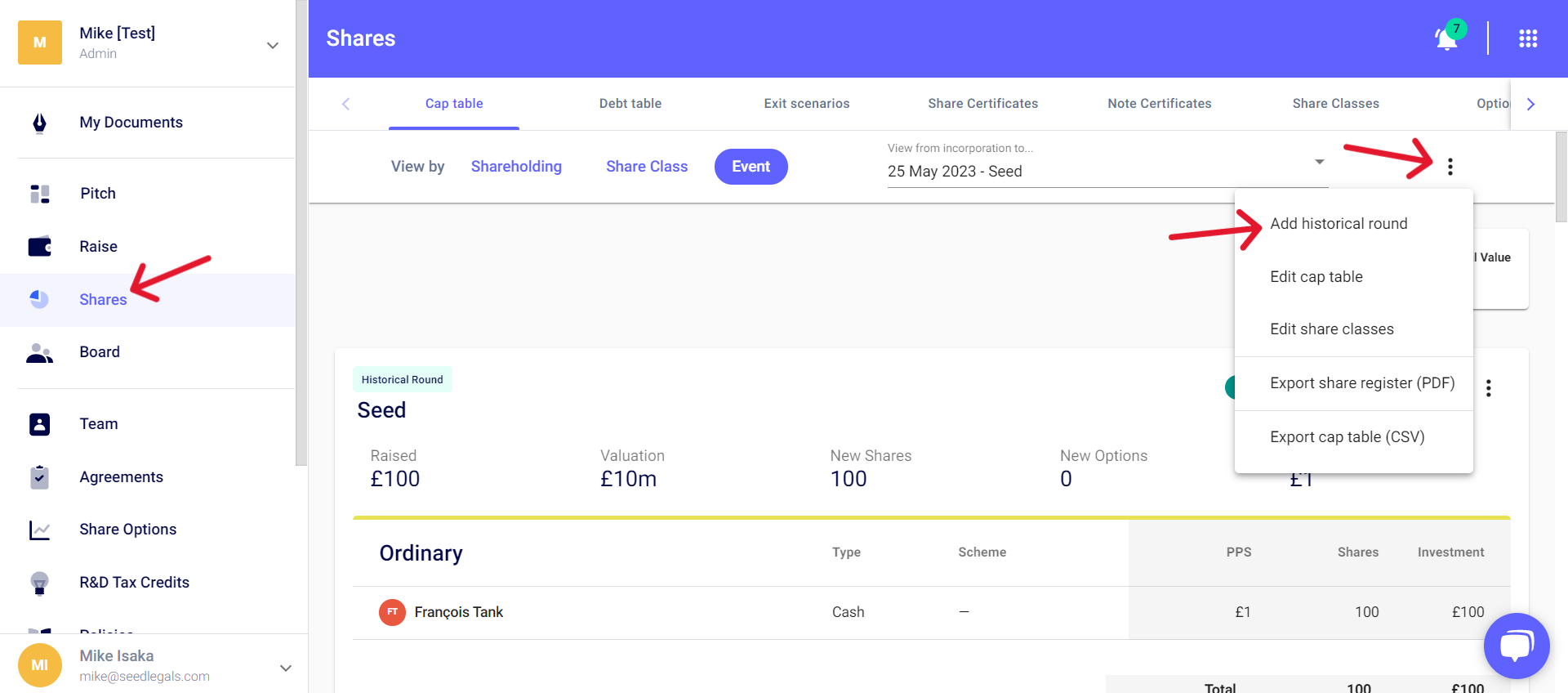 You will need to enter:
The name of the event (for example: Capital increase 2022)
The date of the event (the date this round was closed on, or when the new shares were issued)
The valuation of the company (the valuation of your company negotiated for the funding round, otherwise leave "0")
The price per share (the price each share was sold at during the round)
The number of options issued during this event (if no options were issued, enter "0")

To only add an Options Pool, provide the following information:
The name of the event (for example "Options Pool 2022") & date the option pool was created

Set price to £0

The number of options from this Pool



Then click "Done"
Did you make a mistake when filling in the information?

Don't panic, you can edit everything by clicking on the pencil icon, then on "Edit".


Now that you've added your event to your cap table, here's how to add investors or shareholders to it:
Go to Shares > Event view
Select the pencil icon on the historical round to which you want to add the investor





Add the relevant share class

If you want to create a new share class because specific rights are attached to it (preferential liquidation, ratchet, etc)? Then go to "Add share class"






Then click on at the bottom left. A window will appear to add an existing shareholder or create a new one. Indicate the number of shares subscribed by this shareholder and the appropriate scheme (SEIS, EIS, VCT) otherwise select ''No Scheme''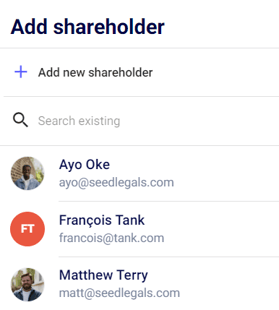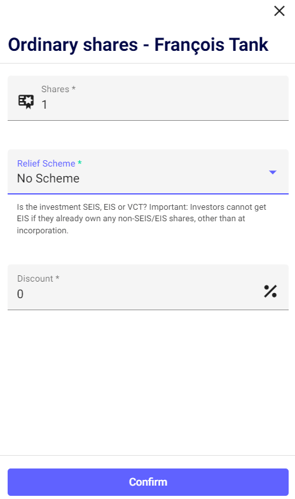 Click on ''Confirm'' then add any other shareholders the same way!
If you have any questions, do not hesitate to contact us via the chat at the bottom right of your screen! 💬