How to use and make the most from your Calendar
Keeping on top of all your SeedLegals tasks and deadlines can be challenging. However, your Calendar can help you manage and coordinate these, ensuring that everything is fully completed on time. As you navigate the SeedLegals platform and use our different services, creating new tasks and deadlines, your Calendar will automatically update, ensuring that you always know what needs to be done and when.
What are the features of the Calendar?
I. Tasks
The 'Tasks' section of your calendar consists of two parts:
1. Upcoming Deadlines
Your 'Upcoming Deadlines' section is made up of calendar cards that outline the details of your upcoming deadlines: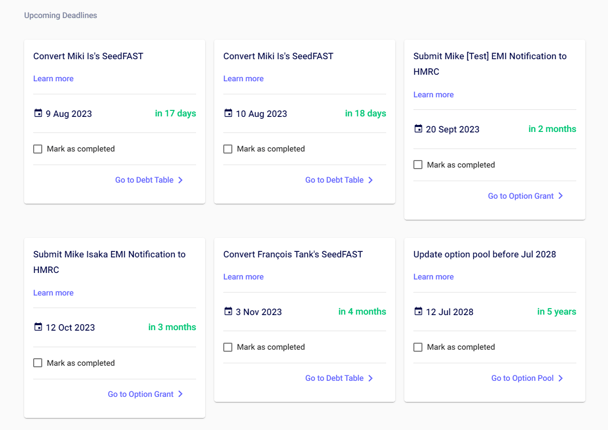 Each card consists of a:
Task: Outlines what needs to be done before the deadline. Underneath this is a 'Learn more' link that takes you to an article explaining how to complete the task.

Date: Provides the deadline for the task's completion.

'Mark as completed' Box: Ticking this moves the card to your 'Completed Tasks' list.

Next Steps Link: This link, at the bottom of the card, will take you to the page needed to complete the task.
If a task has not been ticked as completed and the task deadline is 30 days or less away, a notification icon will appear on the Calendar tab. The number of notifications indicates how many tasks are 30 days or less away from the deadline.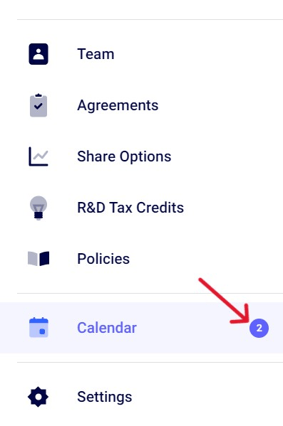 2. Completed Tasks
When you complete a task on a calendar card and check the "Mark as Completed" box, the task will move from the "Upcoming Deadlines" section to the "Completed Tasks" section. You can find this section by scrolling down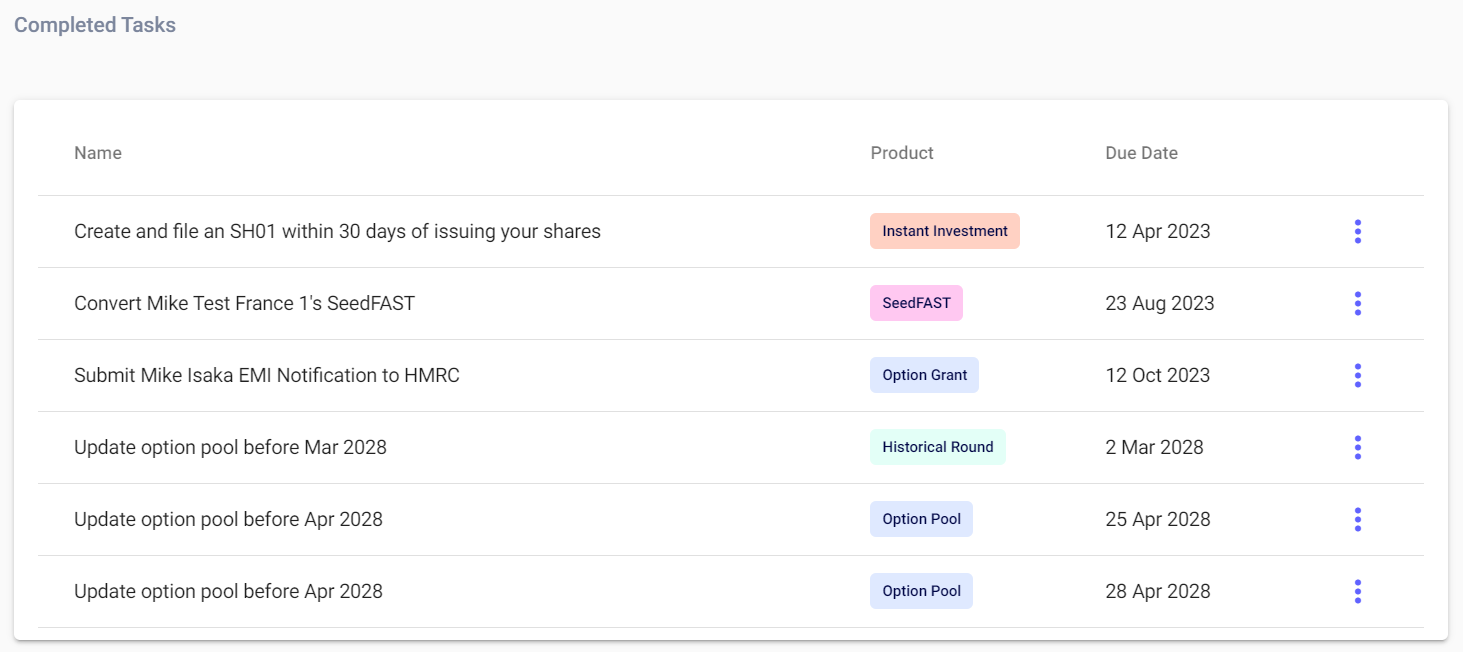 If you want to move a completed task to a calendar card, you can do so by tapping on the three vertical dots next to the completed task and clicking "Mark as not completed"
II. Timeline
This part shows you the chronological timeline of all events created on your account. It also tells you which events are 'Closed', 'In Progress', or require other actions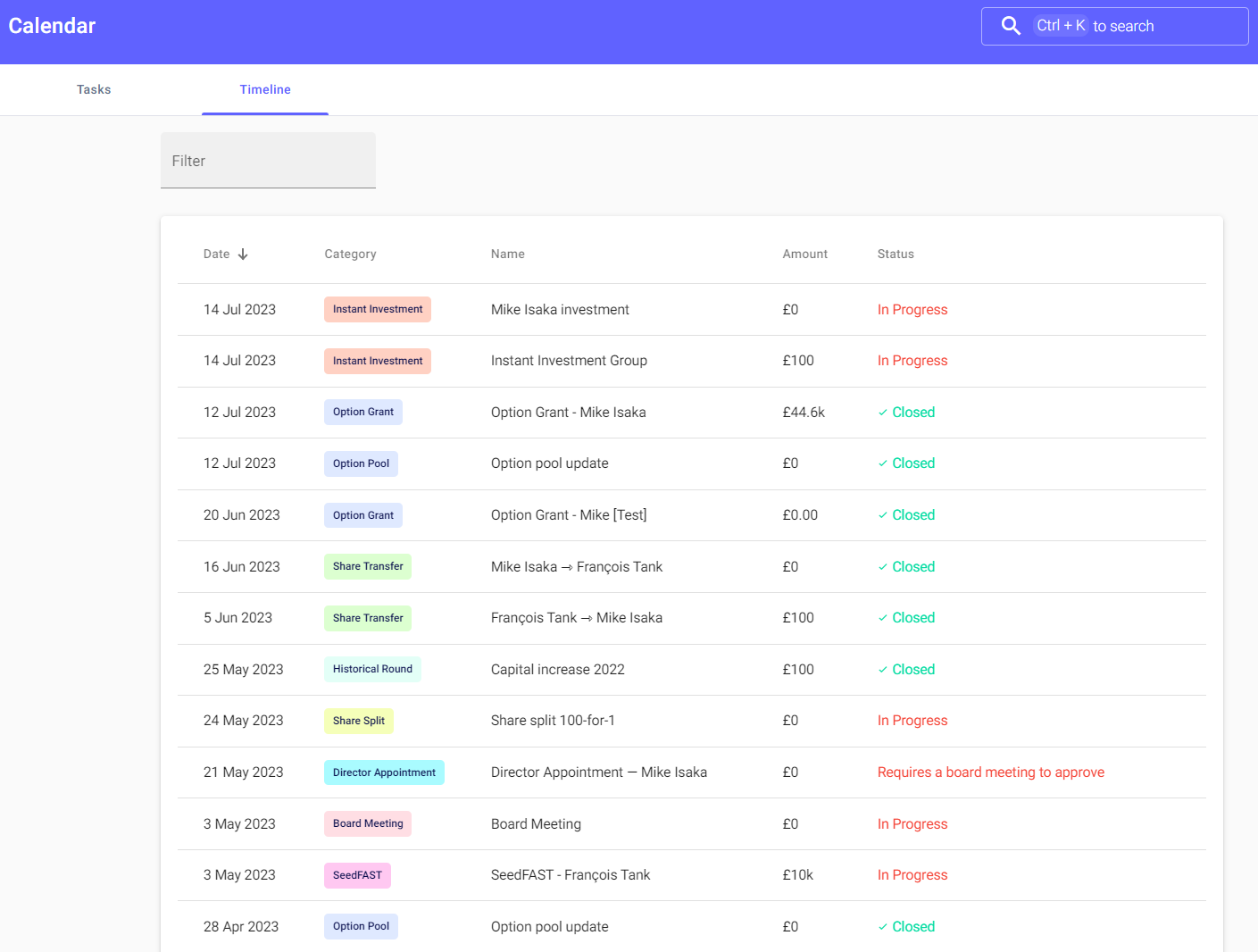 What deadlines does the Calendar covers?
Currently, the Calendar covers five different types of tasks and deadlines:
Do not hesitate to contact us from the chat at the bottom right of your screen if you have any questions 🗨️🐱