How do I add an Investor to a Historical Round?
Now that you have set up your historic round on the platform, to add an investor to that round simply:
Go to the Shares section (left-hand corner) > View by "Event"

Click on the pencil icon in the top right section of the round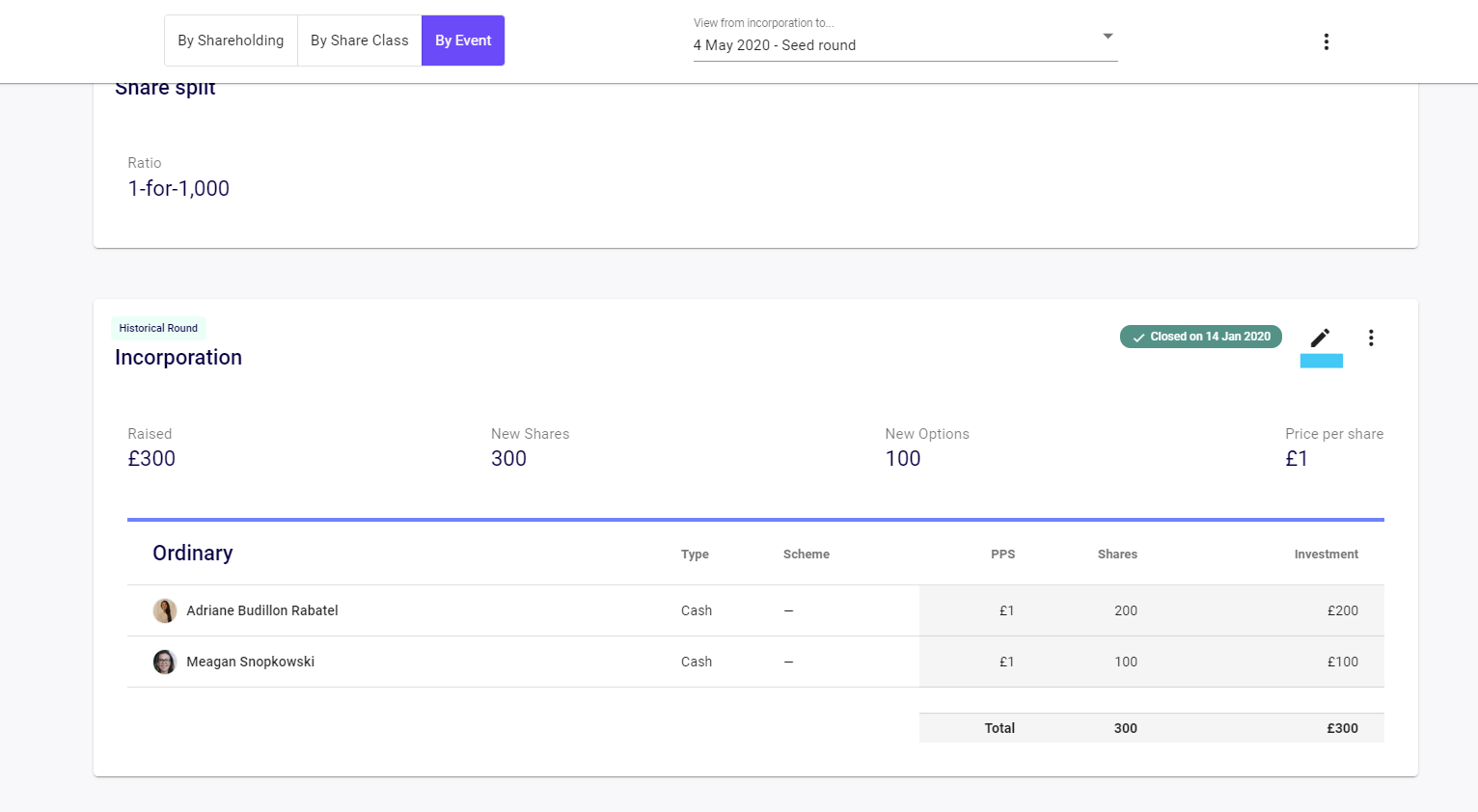 3. Click 'Add Shareholder' in the bottom left of the round.