What is a UIR number?
Hint: It's the magic number HMRC sends you for your SEIS/EIS Compliance
UIR stands for Unique Investment Reference and is an 8 digit number you receive from HMRC after you send them your SEIS or EIS1 Form, Cover Letter & Supporting Documents. It can also be referred to as a SEIS2/EIS2 number.
Below is an example of the email HMRC send back with the UIR/SEIS2 number: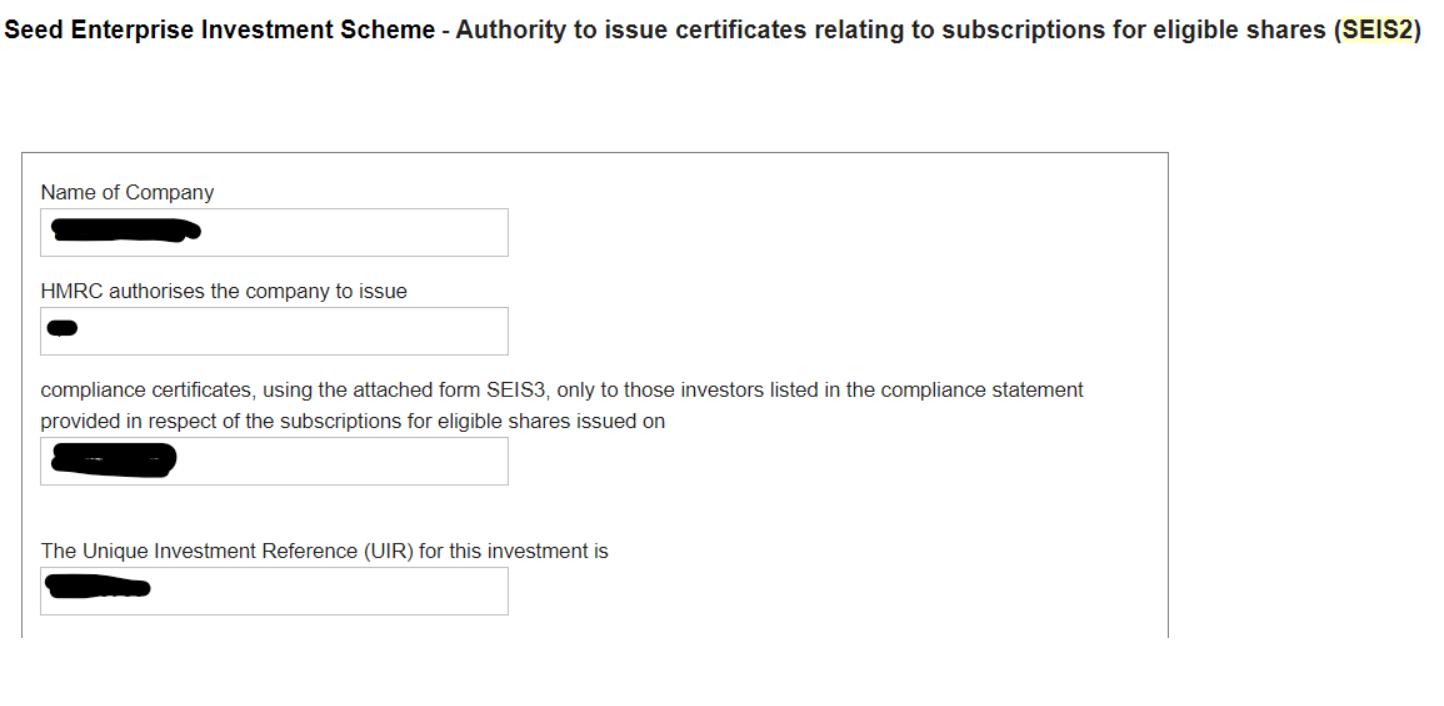 You can then enter this number onto the platform to generate all your investors' certificates in seconds!

Here are some guides you may find useful if you're doing your SEIS or EIS Compliance: