How to Convert your SeedFAST/SeedNOTE in a Funding Round
Using a Funding Round to convert your SeedFAST / Convertible Loan Notes? Here's how to do it!
Step 1: Ensure your convertible are reflected correctly on the debt table - here is a guide with more information. Once your debt table is completed, you can select which funds you want to convert and then hit the 'convert' button.

Step 2: Hit 'Funding Round' - and select which share class you want the convertible to convert into.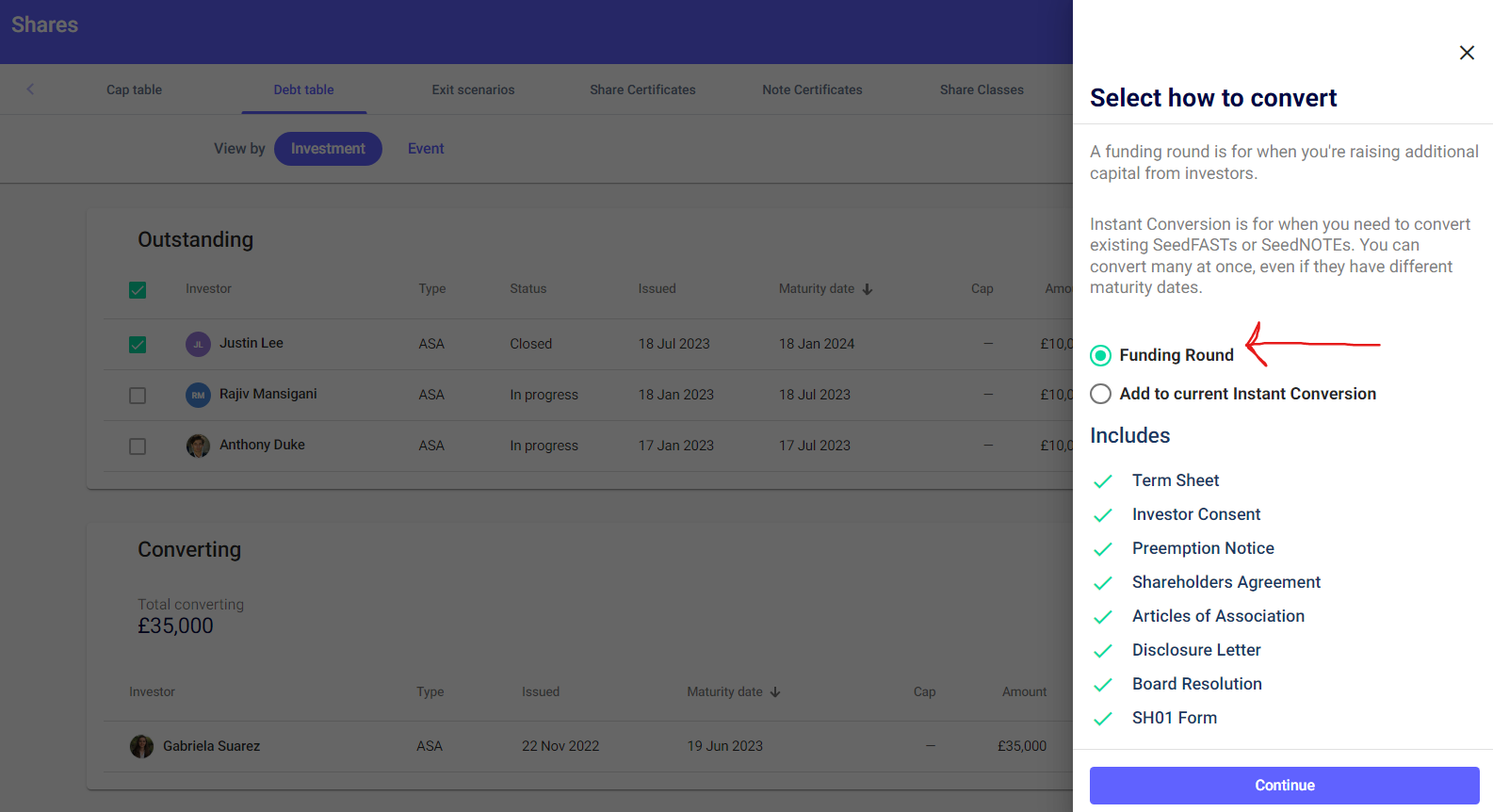 Step 3: If you have a Seed Round open on the platform this will convert your SeedFAST or SeedNOTE into equity as part of that round. If you haven't set one up yet, no problem - the platform will direct you to start one. You'll just need to enter the share class for your investors shares.
Step 3: Your conversion will now show in the investor list as part of your Seed Round and you can follow the remaining steps in the Funding Round to convert the equity. See this guide on how to complete the rest of your round, and convert your SeedFAST or SeedNOTE!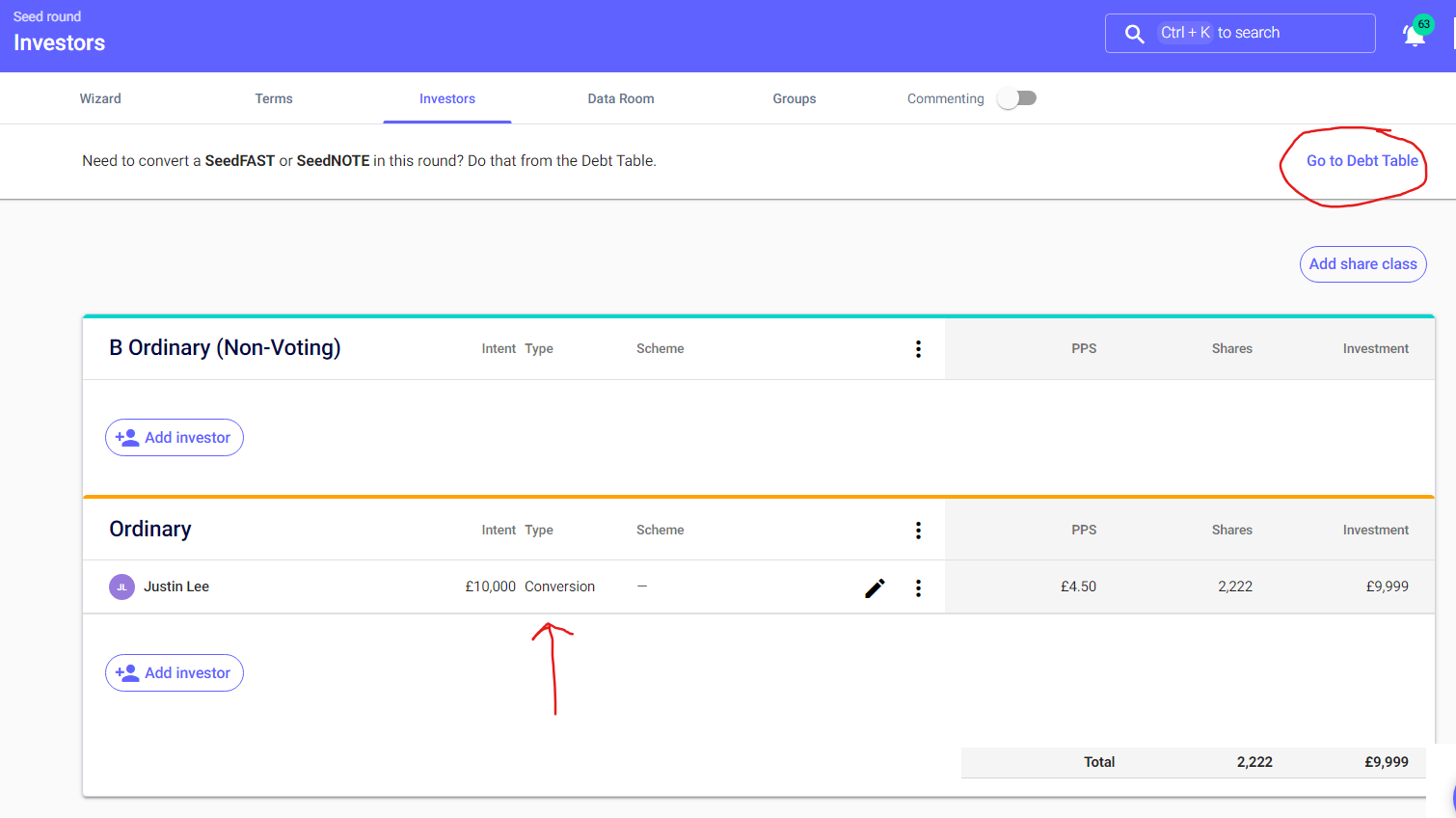 If you have any questions on the above, jump onto out live chat and speak to the team!