How do I subscribe to a membership?
Your 7-day trial is over and you want to access the platform's features, our unlimited support and our products? Here's a guide to subscribe!
SeedLegals offers you a 7-day free trial, which gives you access to various features of the platform.
In order to access all the features of the platform or once your free trial is over, here's how to subscribe 👇
1. Log in to SeedLegals, and select the "Settings" tab at the bottom left of your screen.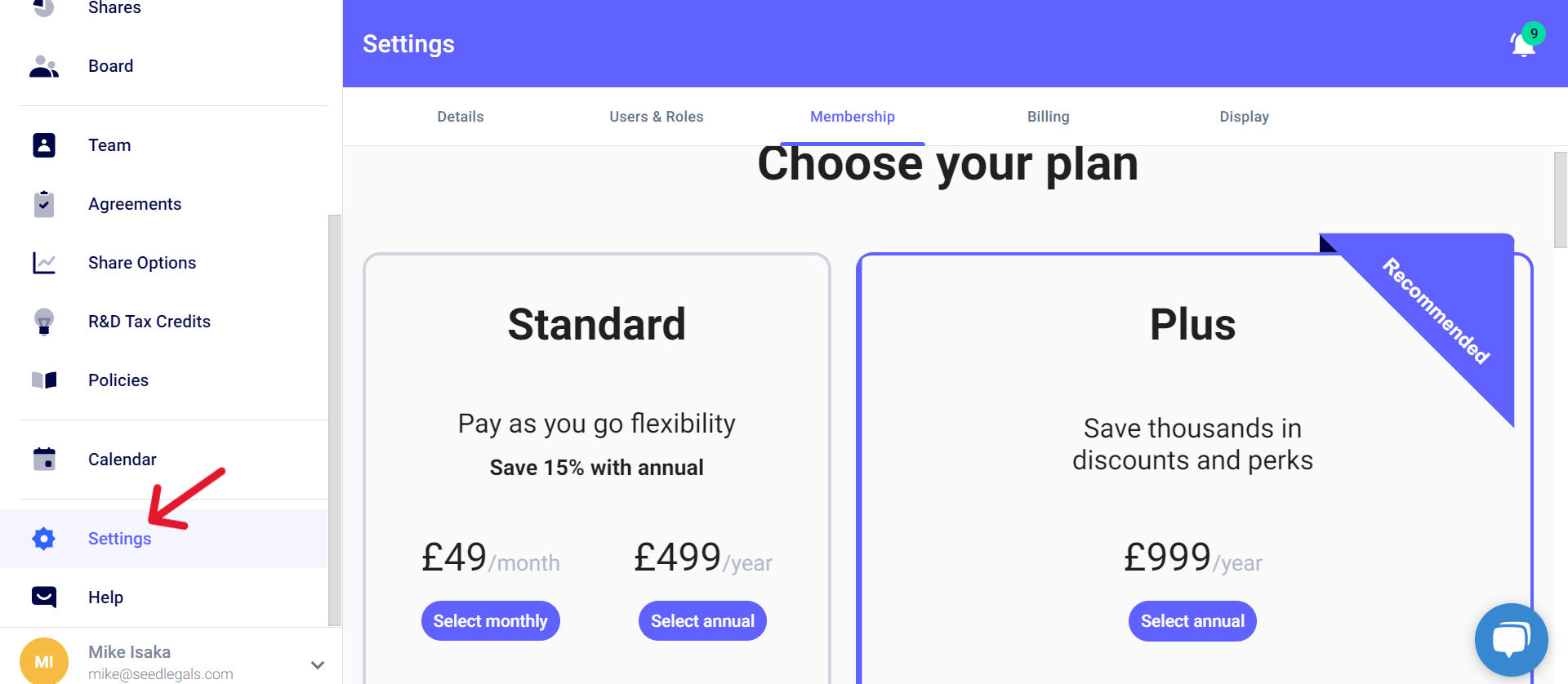 2. In the horizontal bar at the top of your screen, select "Membership". On this page, you will see the Standard monthly and annual plan, and our Plus annual plan that we offer. Select the one that suits you by clicking on Select monthly or Select annual.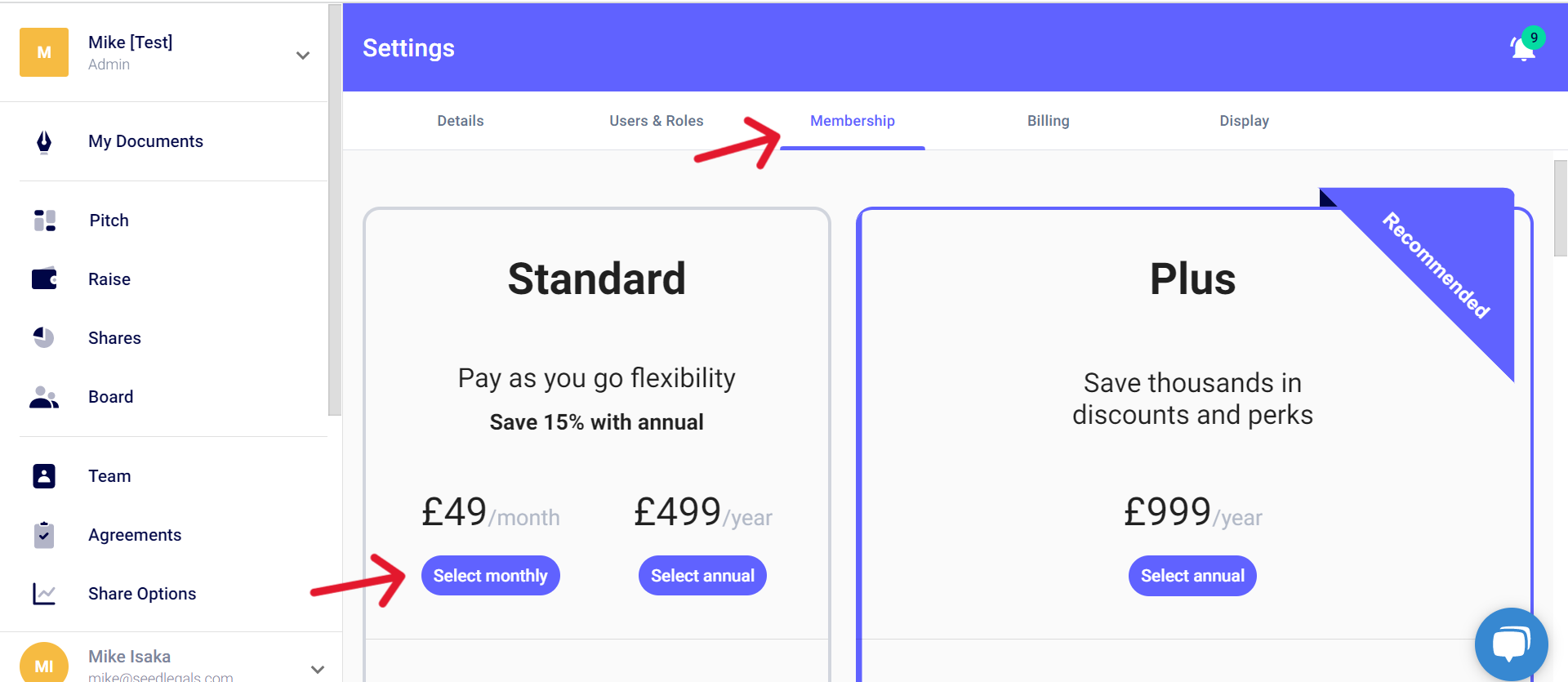 💰 The annual subscription allows you to save 15.13% (£499 instead of £588)
❌ The monthly subscription is non-binding and can be suspended at any time
If you ever have any questions about our subscription, our products or our support, do not hesitate to ask the team on the chat at the bottom right of your screen 😸💬