How do I create a Privacy Policy for my website?
Are you looking to write a privacy policy for your website? We've got you covered! Here's a simple guide on how to create one on SeedLegals:
STEP 1: Create the Privacy Policy
Head to the Policies tab on the left of your screen, find the Website Privacy Policy and click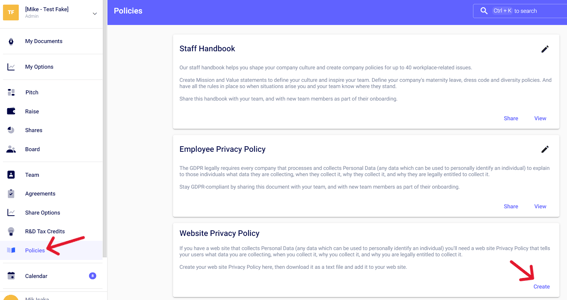 You will then be redirected to the next page to edit the terms. Choose the terms that suit you then click on once finished


That's it! You have now created your own Website Privacy Policy. You can now download it by clicking on the download icon at the top right and then integrate it into your website.




STEP 2: Changing terms in the future
Would you like to change the terms of your privacy policy?
Just follow these steps:
Return to the Policies section and click the pencil icon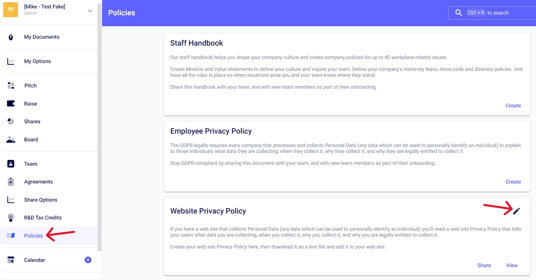 You will then return to the section where you can modify the terms. Once edited, click on then download the document again by clicking on the download icon at the top right.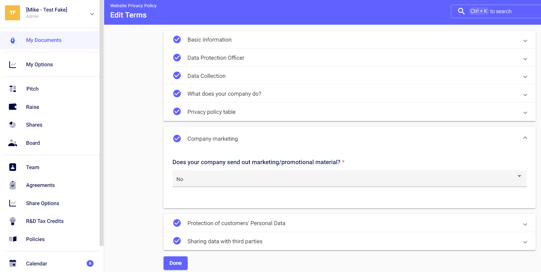 Any questions?
If you have any further questions, click the chat button to send us a message - we'll be happy to help. 💬