Don't want your investors to accidentally sign a document you haven't finished?
To help you make sure a signee doesn't sign a document you haven't finalised, you can now set documents as Review only or Ready to sign.
The documents this applies to are:
Seed Round Term Sheet, Shareholders Agreement

Bootstrap Round Investment Proposal, Investment Agreement

SeedNOTE Term Sheet and SeedNOTE Agreement
Control when documents are ready to sign
When investors have started signing your investment documents, it becomes awkward to make changes to the documents. Do you need to remove the investor signatures and ask them to sign again? Or just confirm the changes by email?
We want to prevent you running into that problem. Previously you could set your documents to Draft mode to hide the signatures, which was okay but not great. In May 2022, we added a much better way to do this:
How to change the status of a document
You'll find this setting top right when you're reviewing the document.
Click to choose Review only or Ready to sign.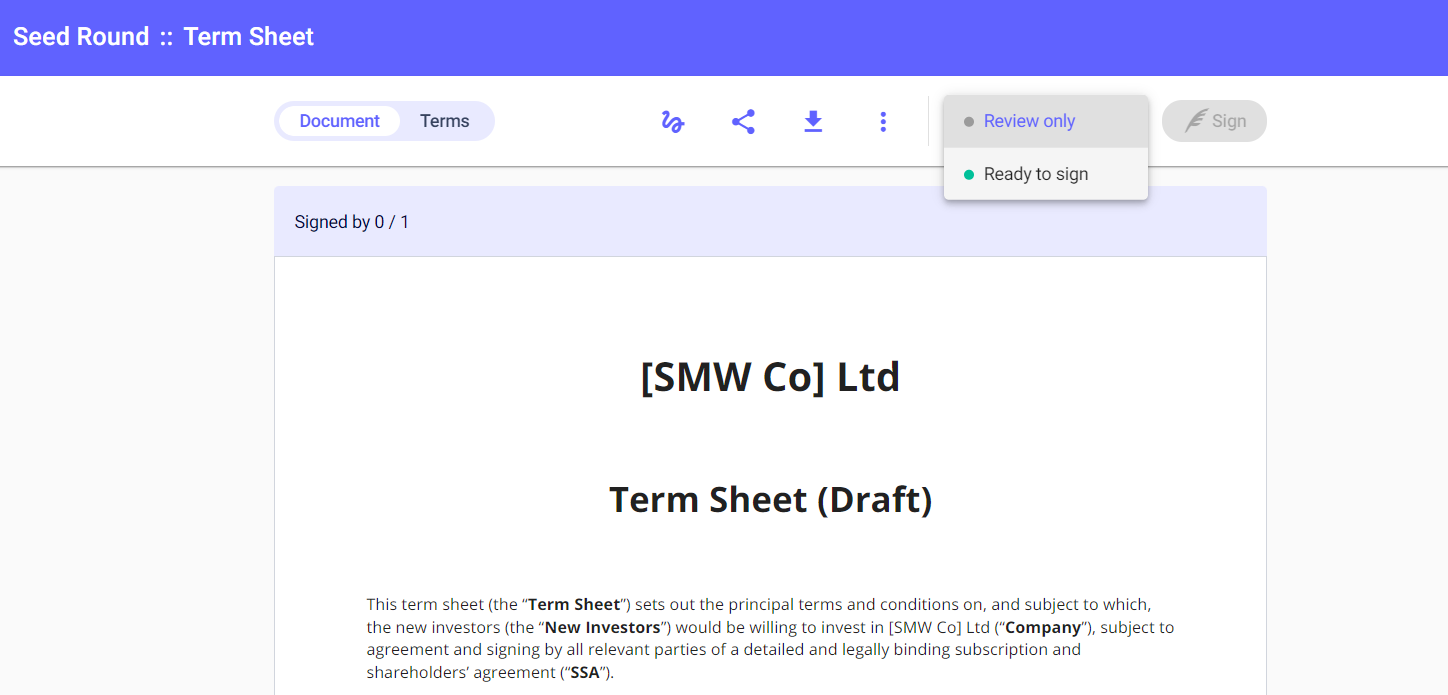 That's it! When you share the document, the recipients will see it's categorised as Review only or Ready to sign. If it's Review only, they won't be able to sign it.
Any questions?
If this post didn't answer your question, hit the chat button to message us.
We're always happy to help. 😊