Your step-by-step guide to getting set up as a Carbon13 cohort member using SeedLegals
Now that you have been invited to join a Carbon 13 Cohort, the first step is for you to upload your onboarding information and sign your offer letter.
You should have received an email recently inviting you to create an account on SeedLegals (it will look something like like this):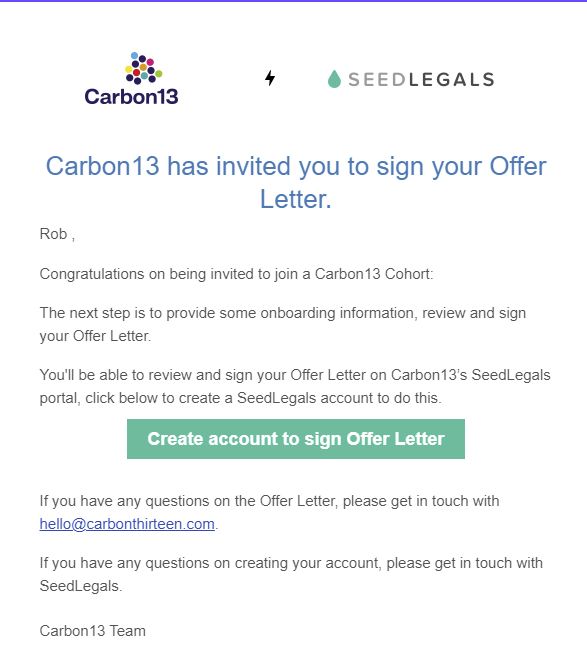 Once you've clicked through the link, you will be taken through your Cohort Portal.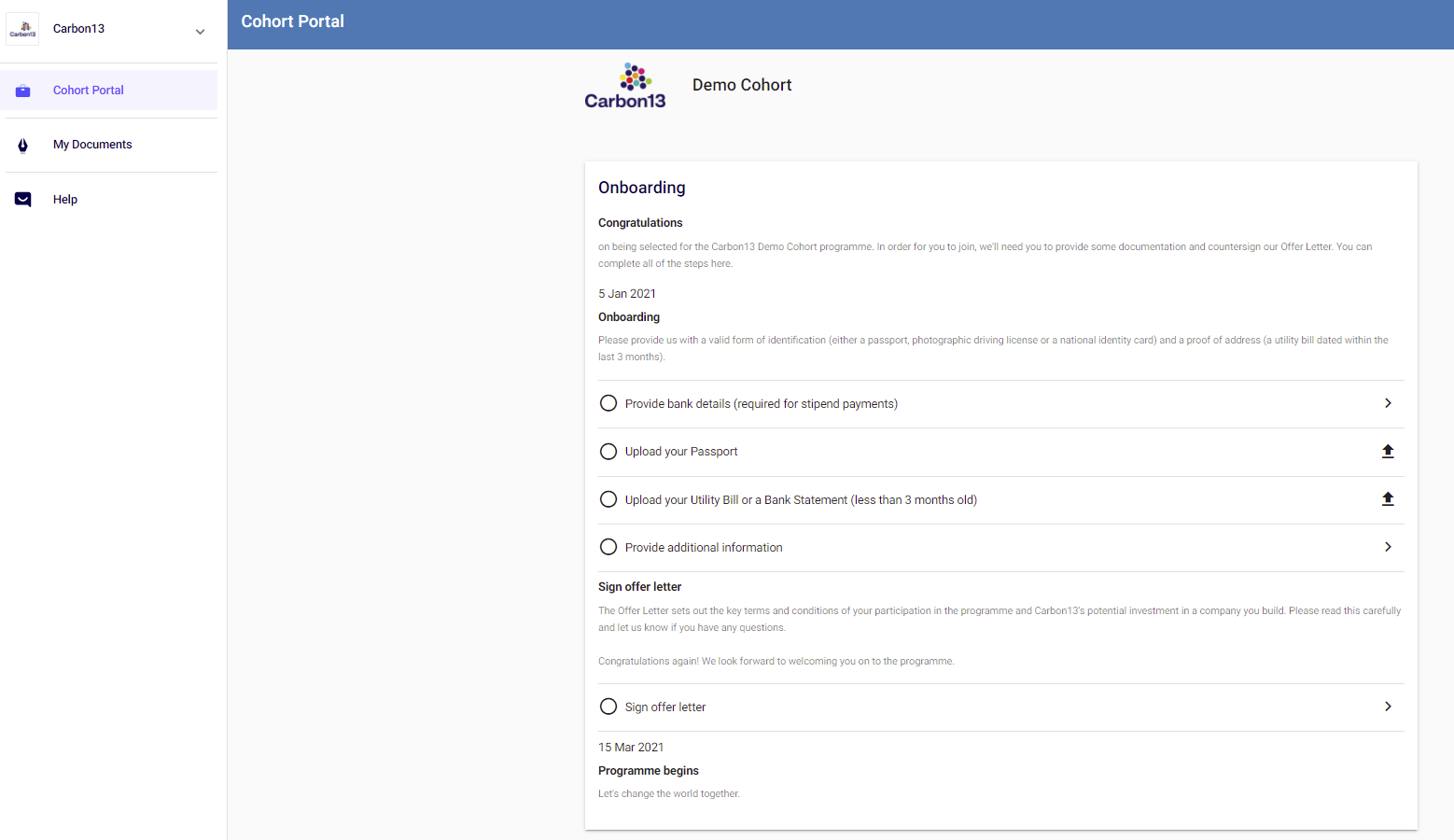 The first thing to fill in is your bank details for your stipend payments to be made out to.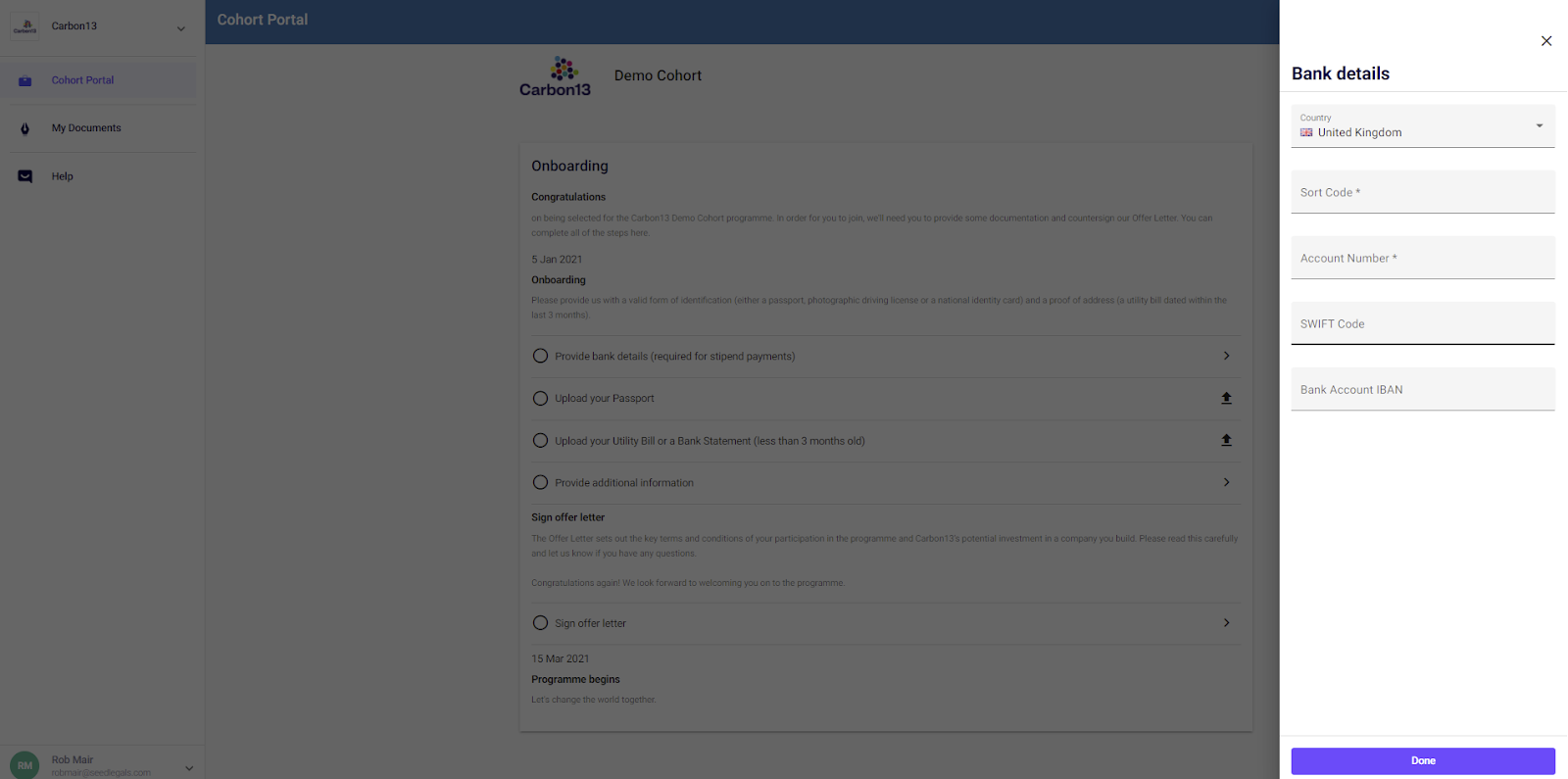 After that, you will want to upload a PDF copy of your Passport, and a Utility Bill or Bank Statement from the last 3 months.
In the additional information section, you will also be asked to fill in your Passport Number, details of your company's incorporation (if you have already incorporated), and whether you are currently or have recently been enrolled in a PhD programme.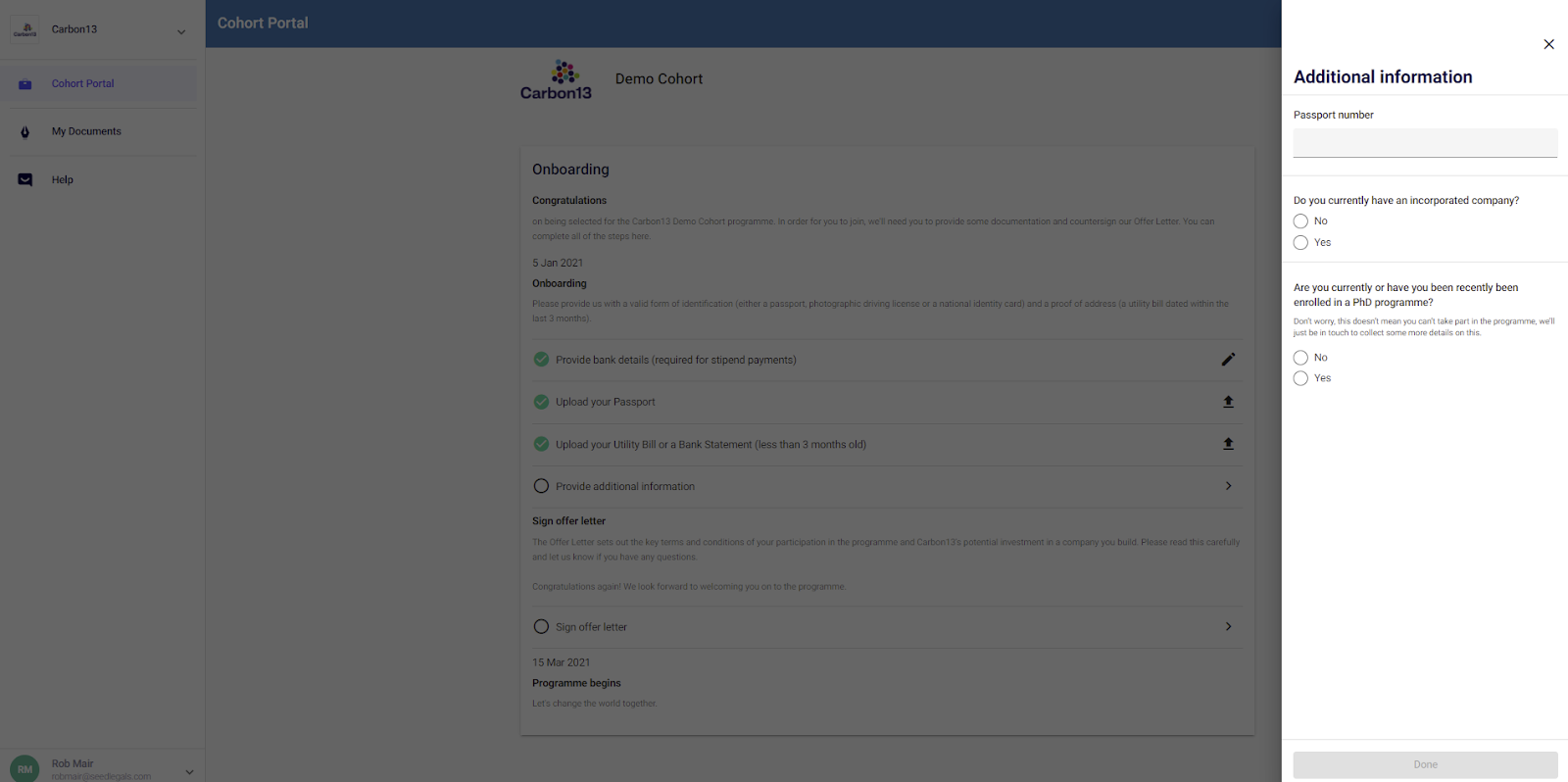 Once you have completed all of the steps above, you're good to go ahead and sign your offer letter! This sets out the key terms and conditions of your participation in the programme and Carbon13's potential investment in a company you build.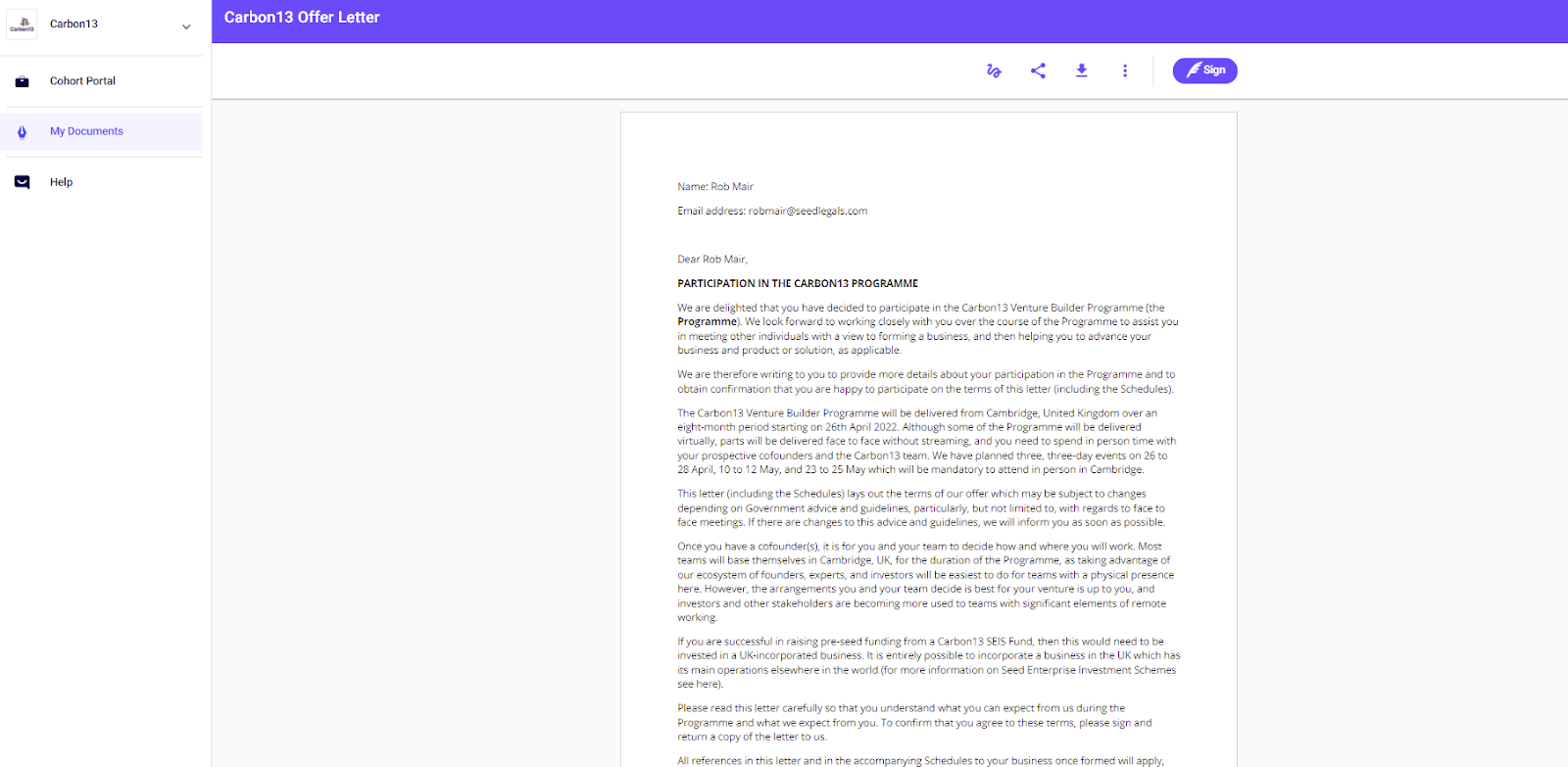 If you have any questions regarding the terms of this offer letter, please get in touch with hello@carbonthirteen.com.