Your step-by-step guide to terminating a board director on SeedLegals.
If one of your directors wants to resign from the board, here's how to take care of the paperwork for that quickly and easily.
Note that this process can only be used where the leaving director agrees to the resignation. Where the removal is forced by the company, the company should get further advice before proceeding.
Start by going to Board > Terminate a Director

1. Select the director and the date of termination
Select the director to be terminated from the list of directors currently in office (as set on your Company Details > Users & Roles page) and select the date of termination.
That date will appear on your TM01 form that you'll send to Companies House. It should be after the date you plan to hold the board meeting where you'll approve the termination of this director. You can amend this date if needed by clicking on the pen below.
2. Enter the key details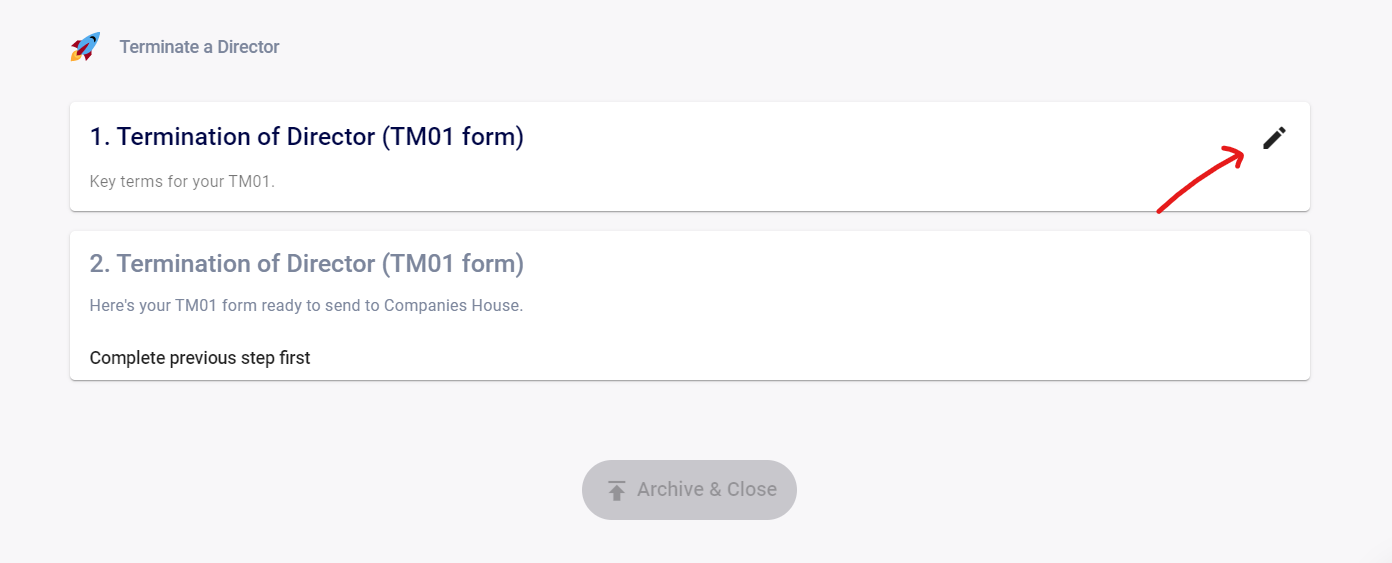 Enter whether the company is on the Model Articles of Association or not. Small businesses and startups who have not yet received equity investment are likely still on the Model Articles of Association. Those who have received external funding will likely have updated their Articles of Association and this means you may require different permissions for the termination of a director.
If you have updated your Articles of Association and if you need shareholder approval or investor majority consent, please reach out to the SeedLegals team via the chat button and we'd be happy to assist in putting these consent documents together. If you're unsure please refer to the article linked above.

If you are unsure have a look at this article on what approval is needed to appoint or terminate a Director.
3. Create your TM01 form
Hit Create and you'll be able to download and view your TM01 form.
4. Make sure you hold a board meeting to approve the termination
You will need to hold a board meeting on the same day, or before, the date on the TM01 form to approve this appointment. Please see how to hold a board meeting on SeedLegals - a step by step guide.
5. Sign the TM01 and post it to Companies House
Once approved, sign your TM01 on the platform before downloading it and posting it to Companies House. You can find the Companies House address below: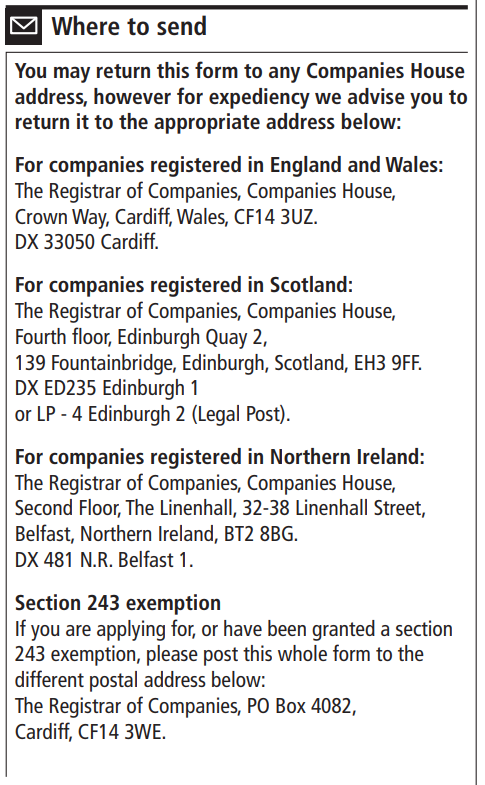 Last step, archive and close the termination!