Employee, Advisor & Consultancy Agreements
How do I copy terms across into a new agreement?
Would you like to replicate an agreement that you've created before?
To create a quick agreement on the platform, you to Agreements. Choose the type of agreement you'd like to set up and click 'Create New Agreement' and enter in recipients' information before creating their agreement.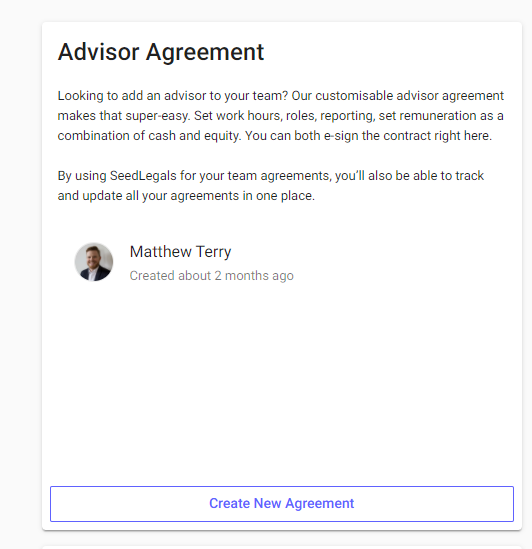 Once you enter the details of the recipient, the platform will ask you whether you'd like to start setting their agreement with our standard terms or with the terms you've already selected in existing contracts.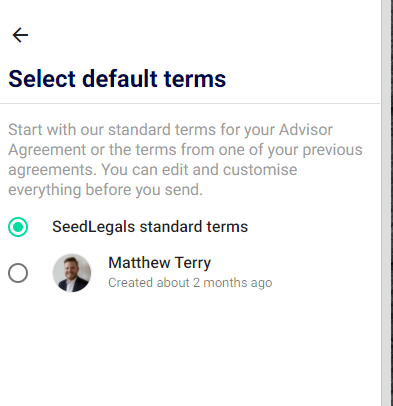 From here, you can click on the agreement you'd like to replicate and automatically select the same terms for the new agreement.

The cloning feature is available for Quick Agreements under the 'Agreements' tab. If you'd like to see the terms you've already created in a previous Employment Agreement we recommend opening it up in a new tab > selecting the agreement > terms view and then you can easily see what terms you had selected in a previous agreement to add them into the new one.



Note: this feature is not yet available for Employment and Founder Agreements.