S/EIS Advance Assurance Application
Where can I find my UTR Number?
If you're applying for SEIS or EIS, HMRC will ask for your Company's Unique Tax Reference Number, here's where to find yours.
Before you can apply for SEIS or EIS Advance Assurance you'll need your company's Unique Tax Reference number (UTR). Please note, this is for the Company itself, and not a personal tax reference number.
In almost all cases, HMRC will automatically create a UTR and post it to the company's registered address within 3 weeks of the company being incorporated on Company House.
The UTR number is a 10 digit reference found on a document which appears like this: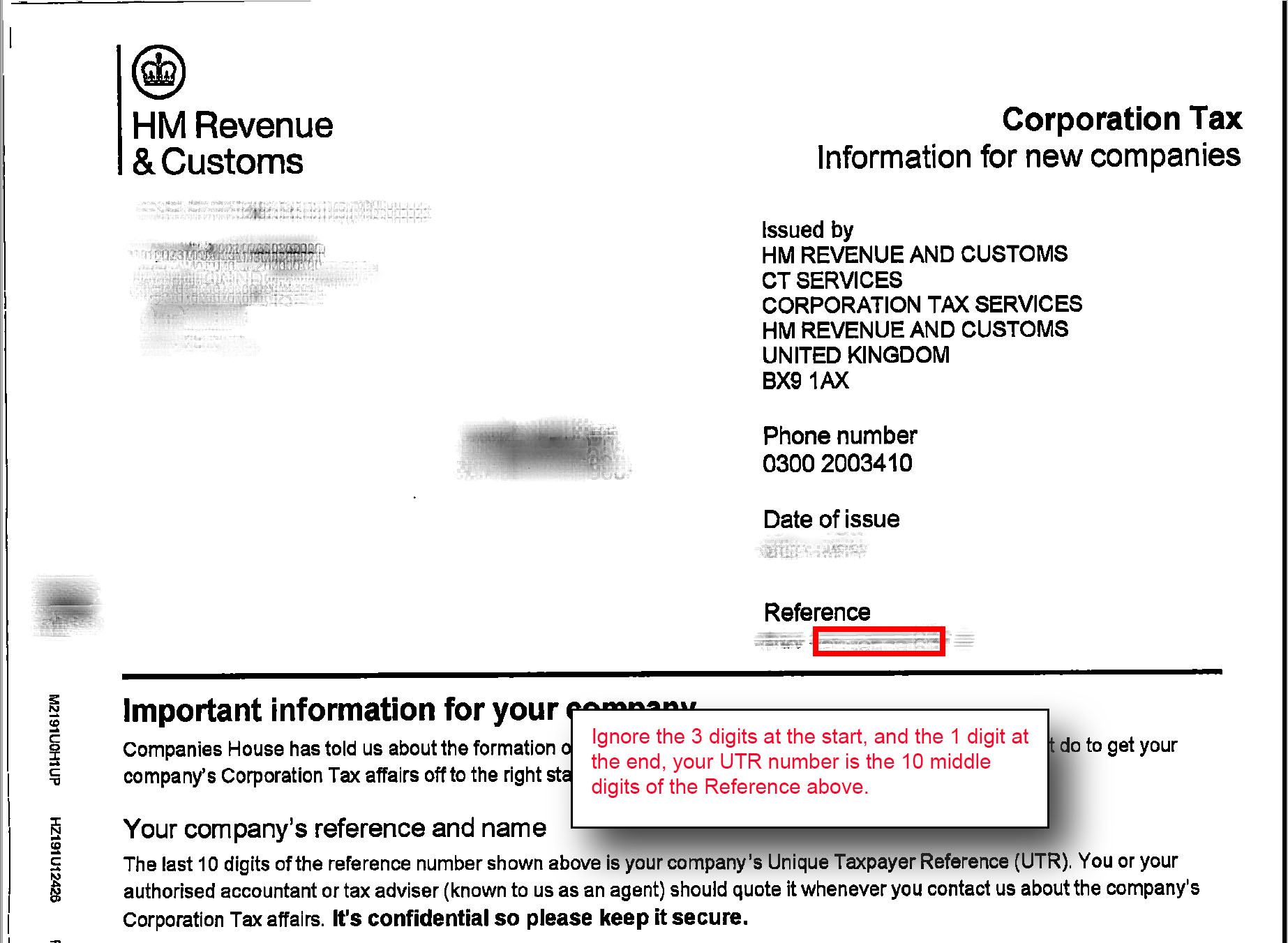 The full Reference will usually appear as:
123 12345 12345 A
In this case the UTR is 12345 12345 (The middle 10 digits of the full reference)
If you haven't received this form. (or it wound up mysteriously disappearing) You'll need to contact HMRC to get it sorted, you can do so at their page for registering for Corporation Tax.
HMRC take a week or two to send this number, and you'll need it before you can submit your SEIS Advance Assurance application.